Vivariums with Animals
People have been keeping animals in vivariums since Ancient Roman times. Think of a vivarium as an enclosed space that recreates a particular climate and provides the animals living inside a place to live that simulates their natural habitat.
In this article, I thought I would share the different types of vivariums and explain a little about each.
Types of Vivariums
Aquariums


Honestly, I've never given it much thought. I had always thought of a vivarium more closely resembling a terrarium with animals inside. I always thought water habits are different from terrariums – terrestrial vs aquatic sort of thinking. Aquariums simulate lakes, rivers, streams and even oceans. They vary in size from a small beta tank to habitats like those at Sea World.
Matthias Kloszczyk created the beautiful aquarium in this photo.
Riparium
A ripariun zone is generally found on the banks of a river or stream. While considered terrestrial (land), they are somewhat more aquatic in nature. The plant life that grows in these zones helps keep the water clean and provides habitats for animals. Ripariums are not completely filled with water like an aquarium but they do not have a enough land for amphibians to live on.
Paludarium
The paludarium is part aquarium and part terrestrial. They simulate rain forests, swamps or other wetland habitats.
Penguinarium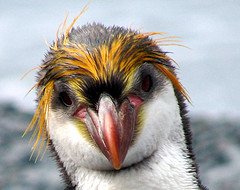 Oh, don't you just love the scientists and their way of having to give long names to obvious things. Instead of penguin habitat, we have a vivarium for penguins otherwise known as a penguinarium. It's believed the first penguinarium opened at the Detroit Zoo in 1968. The largest is currently in the Loro Parque Aquarium. Fun fact, the Spanish make 12 tons of artificial snow, from around 2,882 gallons of water, on a daily basis for the penguins at Loro Parque.
We have lin padgham to thank for this wonderful photo.
Insectarium
Another obvious one – a habitat for insects and arachnids. If you have never been to one, you should visit one of the big butterfly houses at a zoo or natural history museum. Imagine walking through a tropical flower garden, enclosed by glass and populated with beautiful butterflies from around the world.  If you like flowers and you like butterflies, you should definitely add visiting a butterfly house to your bucket list.
One specialized type of insectarium is a formicarium. Let's just say…ant farm
anyone?
Herparium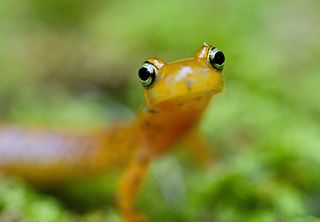 Herparium is a newer term used to describe habitats for amphibians or reptiles – including salamanders, frogs, geckos and snakes. The name comes from the zoological term herpetology which is the study or reptiles and amphibians which are sometimes referred to as herps. These specialized vivariums generally require an additional heat source and often require feeding the inhabitants live food. Learn more at Field Herp Forum.
Amazon has a wide variety of herpariums available:
Terrariums
While the classification does mention them as a habitat for small animals, terrariums have primarily become known as habitats for plants. Some people are adding springtails (small white bugs) to help maintain their terrariums but generally they are not occupied by living creatures.
Aeriums
Aeriums are quickly becoming the most popular style of terrariums. They are made with decorative glassware and tillandsias. Tillandsias are air plants from Central and South America. These flowering evergreen plants obtain the nutrients they need from the air. Their roots are solely designed to anchor the plants to a host plant or other base. They are not parasitic.

Aeriums are often decorated with branches, bits of mosses (often preserved reindeer moss) and other decorative elements. Decorative glassware provides a pretty home for the plants and turns into a piece of art, unlike a more traditional flower pot.

Check out our article about tillandsias and air plant terrariums or aeriums to learn more.

...