Ferns Archives - Tiny Green Gardens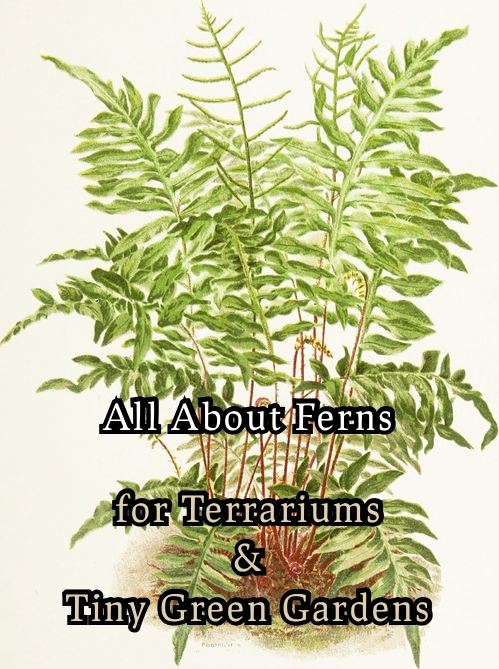 I find ferns captivating. There's just something primeval and jungle-ly about them. So many of the prettiest terrariums include fern plants. But, they are not for the faint of heart or the unprepared. Not every fern being sold for terrariums will stay small or enjoy a moist environment. And, some species will require a level of care that you may not be prepared for.
Don't waste your money. Yeah, I did just say that. Ferns, just like moss, are among the plants that are hot right now. Both can be fussy and fiddly to care for. Make them unhappy and they will wither up and die; quickly.
Let me be a bit of a guinea pig for both of us.
The web and even the bookstores are full of "just do this" sort of advice for both ferns and moss. What I'm finding is that fern plants are even more unforgiving than moss. What we thought was a well-watered plant drooped and died on us from thirst in a couple of dark, gloomy days. Another appears to be quite moody about being touched. And, yet others grow in spite of how much neglect and abuse you rain down upon them.
I'll be sharing my fern adventures in tiny green gardening. You can learn from my mistakes and we can laugh together as we try to please these little green divas. Hopefully, we'll have some fun doing it to.